Hello ladies and gentlemen! I am stopping by to let everyone know that a good friend of mine is holding this amazing fundraiser! My friend Melissa from
A Teaspoon of Teaching
is participating in a fundraiser to raise money for the Make A Wish Foundation! She has put together 3 different bundles targeting 3 different age ranges!
Each bundle is comprised of different products put together by different teachers that teach those grades. (I donated a set of alphabet flashcards) The products, if purchased, total over $70 a bundle, but you can have each one for $25! The best part? All the profit goes directly to the Make A Wish Foundation! You can read more about the fundraiser on Melissa's blog @
or you can click directly on the picture of the bundle and it will take you to her store! This really is a for a great cause.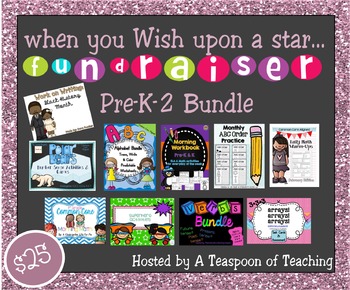 There is a K-2 bundle.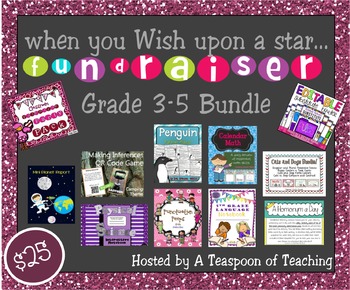 A 3-5 bundle!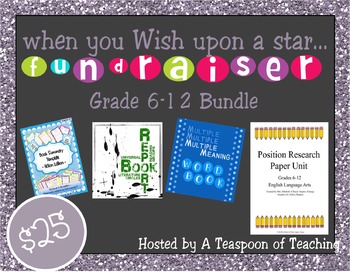 And a 6-12 bundle!
Again, EACH BUNDLE TOTALS OVER $70 BUT YOU CAN HAVE ONE FOR AS LOW AS $25! (Have you bought a bundle yet? Cause you really should!)
I hope everyone has been having a great week!
Always remember, every moment can be a learning moment!
Sincerely from TK,
Nichole